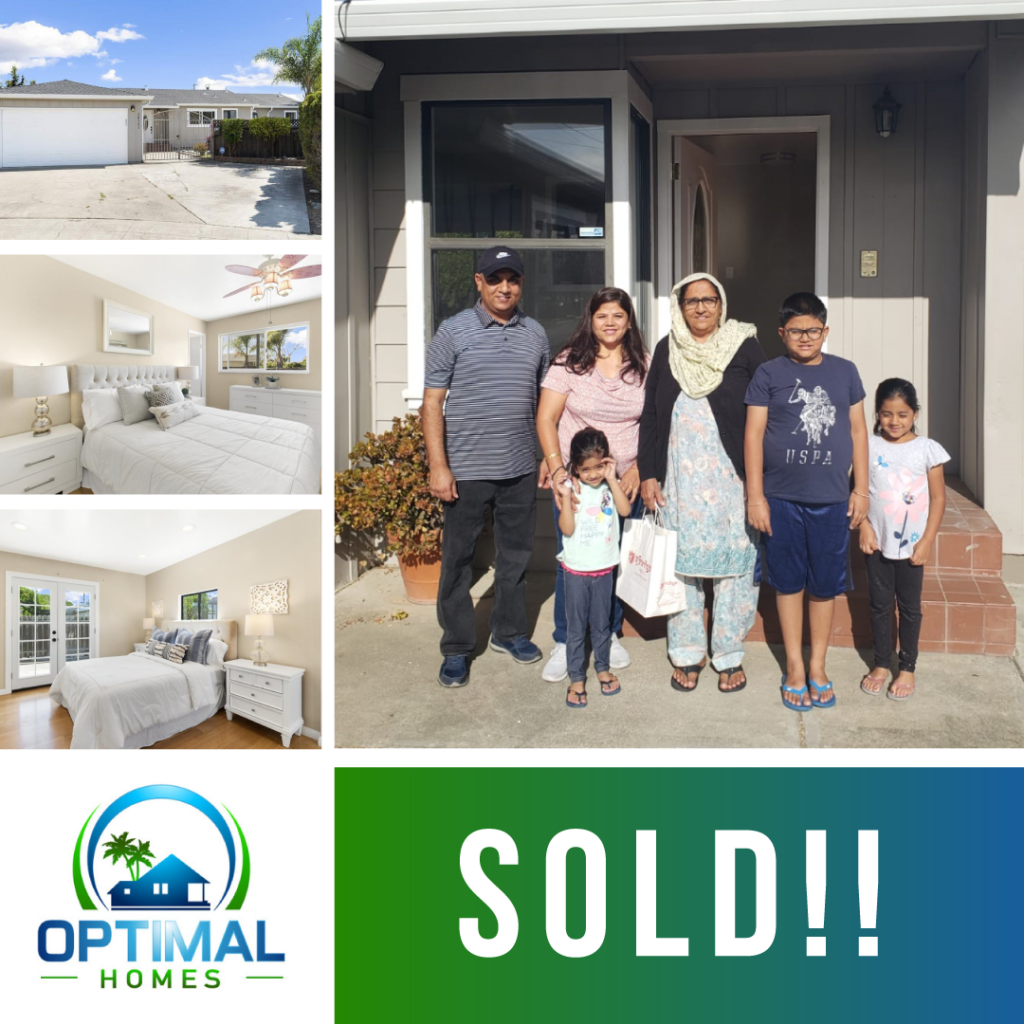 Just closed on this beautiful 4 bed and 3 bath home in Newark, CA at $870,000. Super blessed to have gotten the opportunity to work on this deal. Baljinder and Anita found me on Zillow after being outbid on 2 transactions. They were frustrated and wanted to move to the city of Newark for better schooling for their kids. We searched hard for a property for 2 months straight and finally found the one that they resonated with deeply. The property was listed at $850k and there were 3 other offers on the table that were very competitive. But we got the offer accepted and now this family is enjoying their new home in the East Bay.
Here is how we did it:
The property had inspection reports available already with some issues (no section one repairs), so we let the selling party know that we will not sweat the small things and accept the home as is. We used our in house lender and promised to close in less than 21 days. We were fully transparent on what type of financing we were coming in with, giving details on our process and turn times. We understood that we had to be competitive so we put in an offer $20k above the asking price ($50k increment increases your payment by about $250), we understood that it will not make a big difference if we liked the house. What really got the job done was our free flowing communication and the trust we built with the selling party. We closed this transaction in 22 days and the rest is history.
The family is enjoying their new home and the great school district! It is a common theme at Optimal, to get offers accepted and close the deal in the smoothest way possible. It was an absolute pleasure working with this couple! I hope to create an everlasting friendship by delivering on my promises. There are lessons to be learned and connections to be made on each transaction, that is what we work for! Until next time…