Professional Background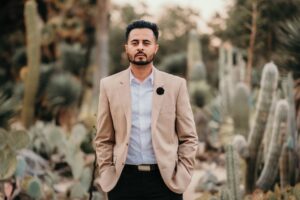 Karan has over 7+ years of experience in the Real Estate and Banking industry. He founded and is the President of Optimal Homes and Optimal Loans where he represents sellers and purchasers of Real Estate. Karan and his team also assist clients in finding the best loan products for Residential and Commercial Real Estate transactions. He believes the Optimal brand is a special place operated by special people and this allows them to provide an amazing experience for the customer.
Prior to founding Optimal the brand, Karan worked in financial risk assessment and business development roles with companies such as Infineon, Intel, and Wells Fargo. At Wells Fargo he managed a $800M+ commercial Real Estate portfolio. He attended San Jose State University and holds a degree in Finance.
Words from Karan
I have created this blog to share knowledge and connect with readers. I am very passionate about creating content that is valuable and practical. This blog is geared toward those who are trying to get more information about the Mortgage and Real Estate industry. The complexities of the Mortgage and Real Estate industry are simplified for you here to easily digest and understand.
It is my hope that after reading, watching and listening to our content you can get a greater understanding that will allow you to make sound financial decisions. The blog also contains other subject matter that is dear to my heart like; Poetry, Business Philosophy and Spiritual/Metaphysical Philosophy.
This blog is my conversation with you, hence I look forward to hearing back from you. Please leave your feedback for me, so I can understand you better and improve my work. We are always striving to grow, and every day is a step towards more understanding and wisdom. I believe following your heart and having passion for whatever it is that you are doing will destine us for success. Hope the content is insightful and fun!!
"Knowledge is only potential power. It becomes power only when, and if, it is organized into definite plans of action, and directed to a definite end." – Napoleon Hill
Subscribe For Videos, Writing, And More
Learn how to do what Ryan does, delivered straight to your inbox.